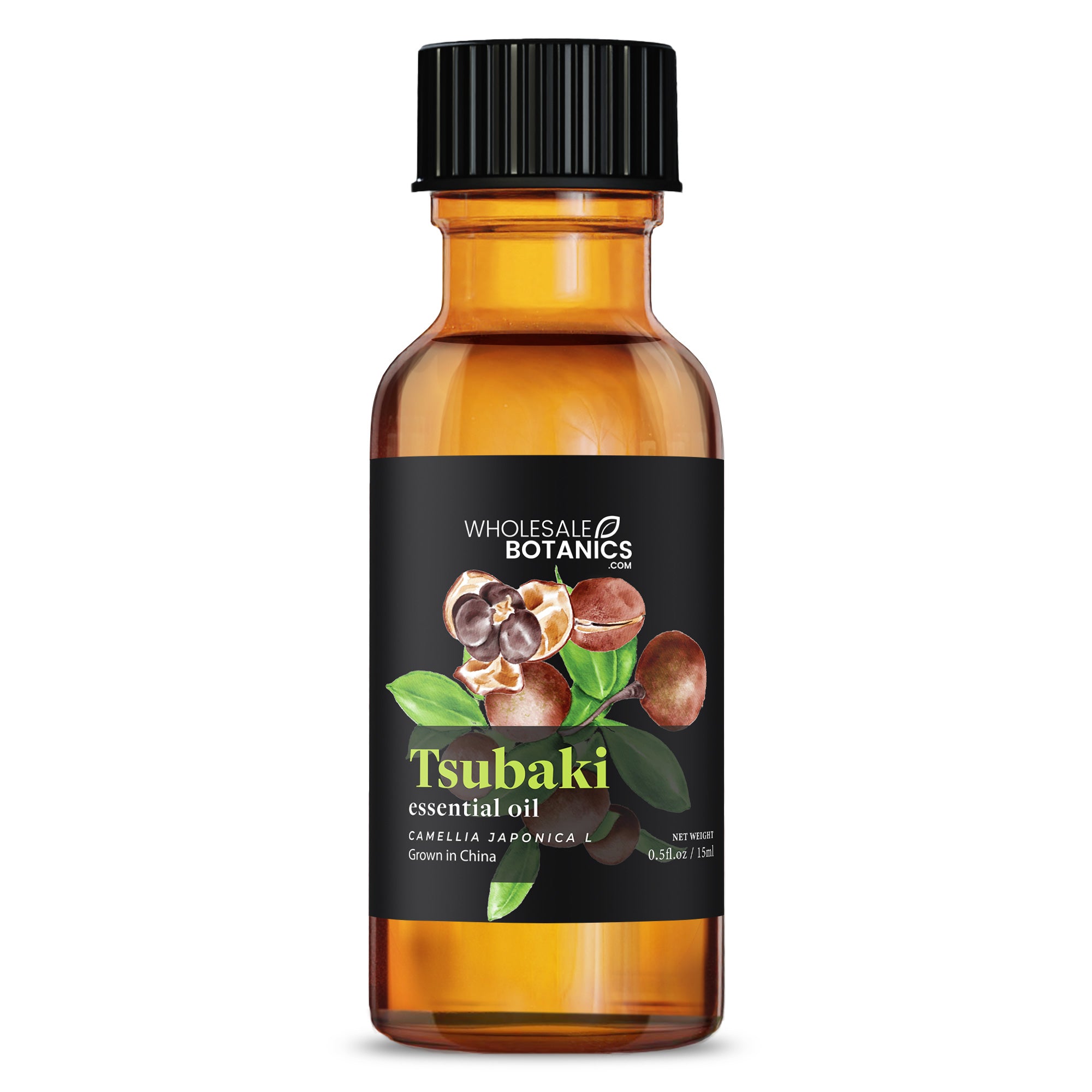 Tsubaki Oil
Frequently Bought Together
Vegan Friendly
The oil is 100% Vegan - No animal was harmed nor used in the manufacturing of this product.
Responsibly Sourced
We work with farms and producers in over 30 countries to support renewable harvest and grow practices.
Oil Report
Access the certificate of analysis below to see the geographical and scientific data of our Tsubaki Oil.
Geographical & Botanical Breakdown of Tsubaki Oil
View and download the Certificate of Analysis for our Tsubaki Oil.
Botanical Name
Camellia japonica L
Also Known As
Camellia Seed Oil
Tea Seed Oil
Oil Profile
Tsubaki Oil's nutrient-rich composition will leave your skin radiant and replenished.
Extraction Method
Cold Pressed
Appearance
Light yellow to orange liquid
Aroma
Mild, earthy, nutty
Key Components
Oleic acid, palmitic acid, vitamin E
Blends Well With
Green tea, peppermint, and rosemary essential oils
Mixes Well With
Jojoba, argan, or coconut carrier oils
Features & Benefits
May help skin to maintain a smooth, youthful complexion.
Delicate and soothing fragrance ideal for relaxation.
Non-greasy texture moisturizes and protects the skin.
Tsubaki Oil, derived from the evergreen shrub belonging to the Theaceae family, carries a history that spans centuries. For generations, its seeds have been cultivated primarily in China as a valuable food source, lending their nutritional richness to traditional dishes. This oil is celebrated for its high nutrient profile, notably featuring an array of essential fatty acids, vitamins, and antioxidants.

Today, Tsubaki Oil is well-known for its lightweight texture and rapid absorption into the skin, making it the perfect addition to skincare formulations to deliver a natural glow.
What Our Customers Think
"I can't get enough of how it makes my skin feels"
- Vickey Green
05/01/22
"Makes my hair shiny when used daily"
- Bennie Bushwick
04/30/22
"Perfect for my DIY moisturizer"
- Sandra Small
04/24/22
100%
of reviewers would recommend this product to a friend
So silky
I can't get enough of how it makes my skin feels
Great for hair
Makes my hair shiny when used daily
My skin loves it
Perfect for my DIY moisturizer
Perfect! A+ Shipping
Great price and came quicker than I expected