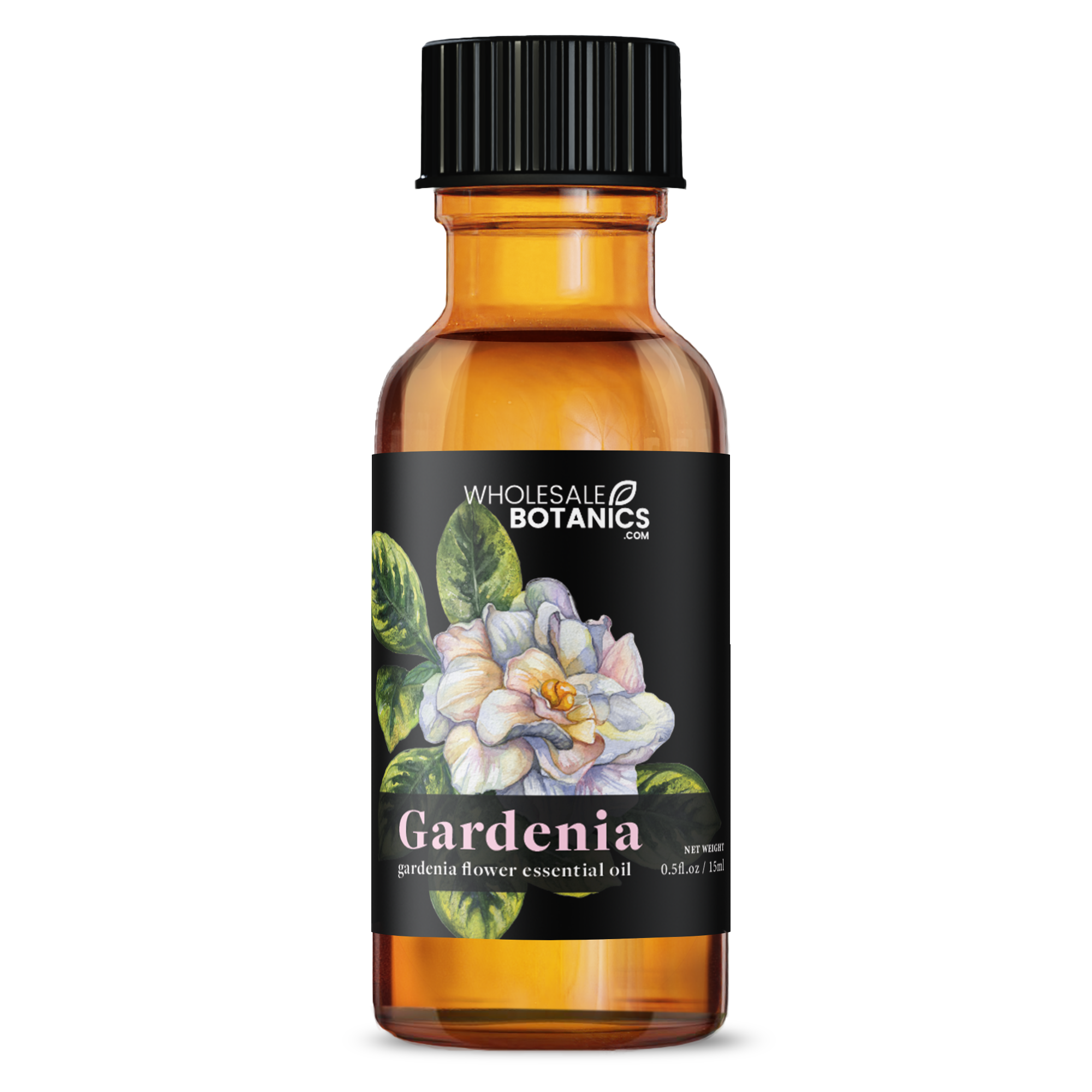 Gardenia Oil
Frequently Bought Together
Vegan Friendly
The oil is 100% Vegan - No animal was harmed nor used in the manufacturing of this product.
Responsibly Sourced
We work with farms and producers in over 30 countries to support renewable harvest and grow practices.
Oil Report
Access the certificate of analysis below to see the geographical and scientific data of our Gardenia Oil.
Geographical & Botanical Breakdown of Gardenia Oil
View and download the Certificate of Analysis for our Gardenia Oil.
Botanical Name
Gardenia jasminoides
Also Known As
Cape Jasmine Essential Oil
Oil Profile
Gardenia's sweet, soft, subtle smell makes it an aromatherapy classic
Extraction Method
Steam Distillation
Appearance
Light yellow liquid
Aroma
Soft, floral, fruity
Key Components
Farnesene, cis-3-hexenyl tiglate, linalool
Blends Well With
Jasmine, neroli, and rose essential oils
Mixes Well With
Calendula, grapeseed, or rosehip carrier oils
Features & Benefits
May have antibacterial properties
Can relieve anxiety when used in a diffuser
Gardenia's aroma is appealing to gardeners, florists, and essential oil lovers alike, making it an indispensable part of any aromatherapy arsenal. With a uniquely balanced aroma that's sweet yet herbal, floral yet woodsy, and complex yet complete, gardenia is one of the best and most popular essential oils for single-oil diffusing or DIY perfumes. On top of that, it's reported to be an effective aphrodisiac, and its gentle yet effective effects on the health and appearance of the skin and hair make it as good for you as it smells.
What Our Customers Think
"Gardenia essential oil has a nice scent not over powering."
- Edith
06/25/22
"It soothes muscles after workouts and reduces pain the morning after."
- Aldus
06/10/22
"I recommend adding gardenia oil to the diffuser first thing in the morning while you get ready for work because personally, it helps me wake up and gives me so much energy that sticks for the whole day."
- Oscar Ross
07/08/21
Fantastic. Smells heavenly. Best I have ever tried.
The quality is fantastic.
Shipping and delivery were excellent.
Packaging and customer service.
Great!
Quality of oils. Fast shipping in professional packaging