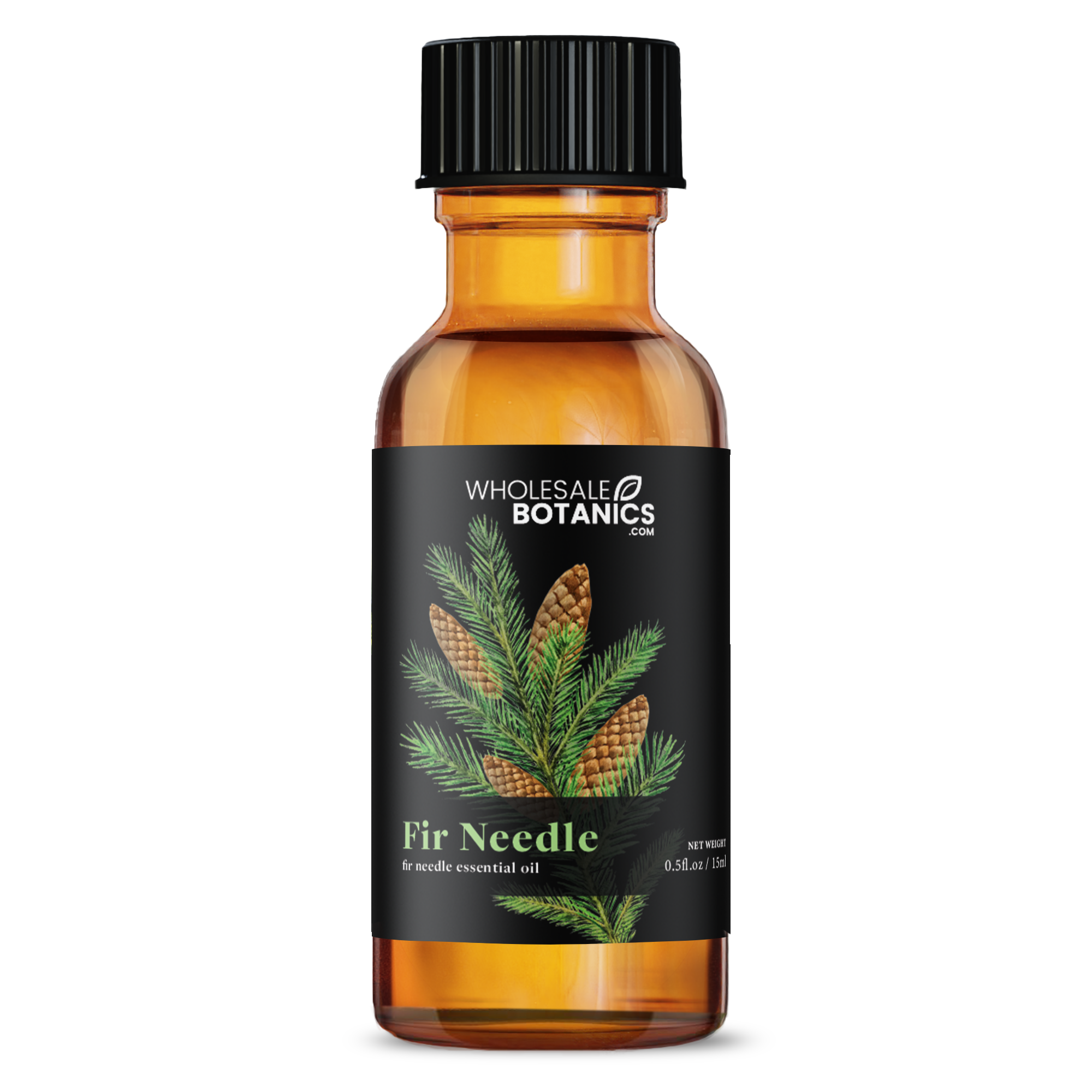 Fir Needle Essential Oil
Frequently Bought Together
Vegan Friendly
The oil is 100% Vegan - No animal was harmed nor used in the manufacturing of this product.
Responsibly Sourced
We work with farms and producers in over 30 countries to support renewable harvest and grow practices.
Oil Report
Access the certificate of analysis below to see the geographical and scientific data of our Fir Needle Oil.
Geographical & Botanical Breakdown of Fir Needle Oil
View and download the Certificate of Analysis for our Fir Needle Oil.
Botanical Name
Abies balsamea
Oil Profile
Experience the tranquility of the great outdoors with Fir Needle Oil's fresh and rejuvenating scent.
Extraction Method
Steam Distillation
Appearance
Colorless transparent liquid
Aroma
Woodsy, pine, fresh
Key Components
Bornyl acetate, camphene, α-pinene
Blends Well With
Cedarwood, grapefruit, and lemon essential oils
Mixes Well With
Marula, tamanu, or sweet almond carrier oils
Features & Benefits
Calming aroma reduces stress and anxiety.
The clean, refreshing fragrance of the outdoors uplifts the mind.
Natural anti-inflammatory effects soothes irritated skin.
Escape into the calming aroma of Fir Needle Oil, extracted from the lush green needles of the Russian evergreen tree. For centuries, it has been cherished for its healing properties, treating both pain and respiratory issues. And now, recent research has shown that inhaling Fir Needle Oil has the powerful ability to soothe the mind, easing stress and anxiety. Introduce Fir Needle Oil to your aromatherapy routine and experience the ultimate relaxation.
What Our Customers Think
"This oil is great to add to christmas or winter inspired products!"
- Justin
05/17/22
"Surprising warmth and depth of character."
- Dale
10/26/21
"I have ordered 4 times now - such a great product!"
- Lilianna
06/04/21
88%
of reviewers would recommend this product to a friend
fantastic
my favorite from you assortment
Have enjoyed the easy process of ordering and shipping
Reviewed by Story B., from United States
Verified Buyer
I recommend this product
Trying a new oil for fragrance blending
This is my new favorite oil for household fragrance. It's both woodsy and sweet on its own, and with the other oils I blend, I'm able to evoke a whole forest.
Reviewed by Yuriy S., from United States
Verified Buyer
I recommend this product
Fast and accurate.
Everything as described. Quick delivery.
Reviewed by Brendan T., from United States
Verified Buyer
I recommend this product