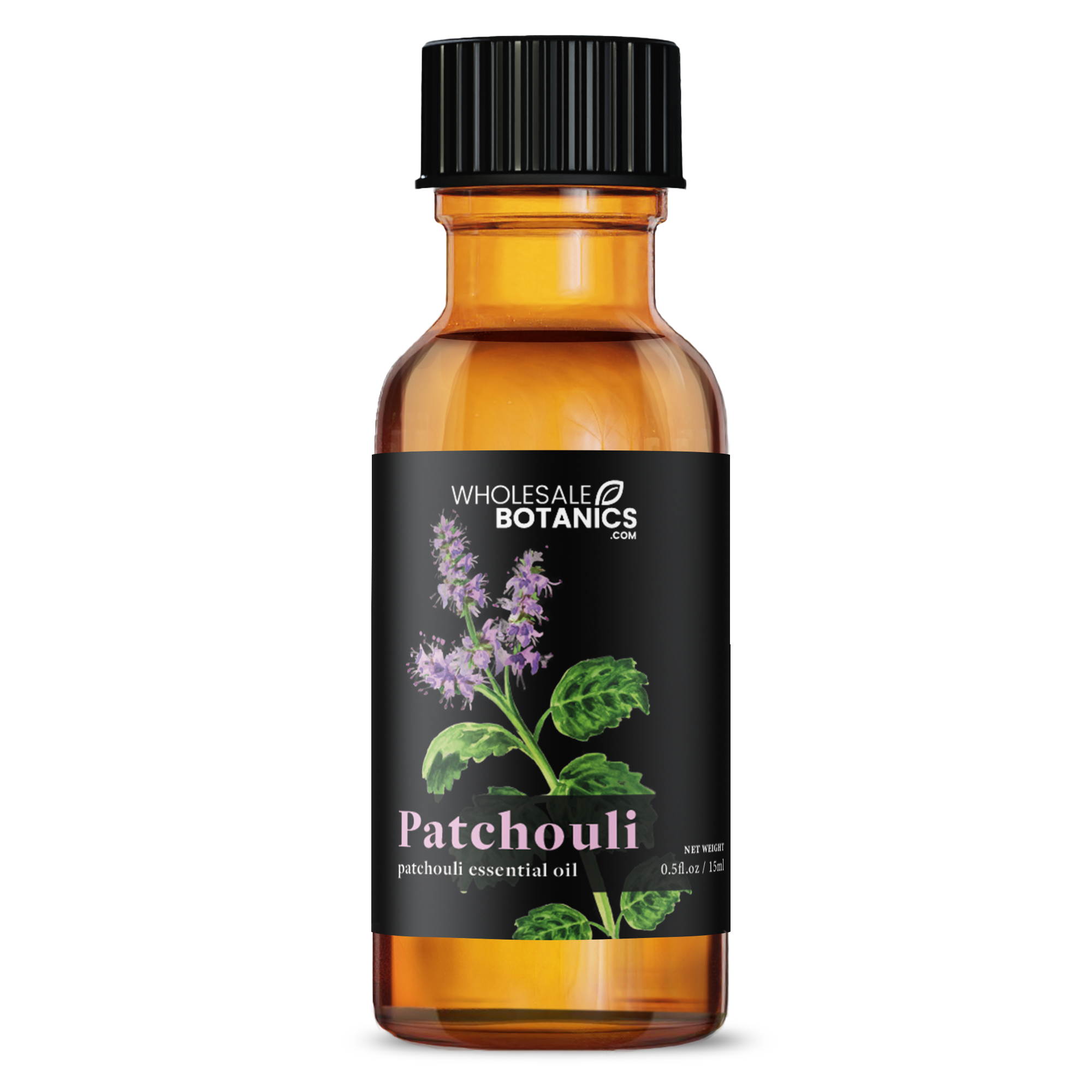 Patchouli Essential Oil
Frequently Bought Together
Responsibly Sourced
We work with farms and producers in over 30 countries to support renewable harvest and grow practices.
Certified 100% Pure
A GC-MS report prepared by a third-party lab is included with every certified pure essential oil.
Oil Report
Access the GC-MS report and certificate of analysis to see the composition and purity of our Patchouli Oil.
Geographical & Botanical Breakdown of Patchouli Oil
View and download the Certificate of Analysis and GC-MS (Gas Chromatography Mass Spectrometry) batch report for our 100% Pure Patchouli Oil.
Botanical Name
Pogostemon cablin
This essential oil is comprised only of natural plant material and contains no synthetics, fillers, or other harmful materials.
Ingredients
100% Patchouli Oil
Oil Profile
Unwind and relax with the calming and soothing scent of Patchouli Oil.
Extraction Method
Steam Distillation
Parts Used
Stems and leaves
Appearance
Brownish yellow liquid
Aroma
Floral, woodsy, herbal
Key Components
Patchoulol, guajene, patchoulene
Blends Well With
Lemongrass, elemi, and vetiver essential oils
Mixes Well With
Marula, tamanu, or sweet almond carrier oils
Features & Benefits
Musky scent is an ideal base note in perfumes.
Reduces anxiety and calms nerves.
May be added to facial cleansers for its antibacterial effects.
The Patchouli plant is a perennial herb native to Asia. Renowned for its dark and earthy aroma, Patchouli has been a favorite ingredient in incense and perfumes for centuries. Patchouli Oil is extracted from the leaves of the plant and offers an array of benefits for your body and mind. Inhaling this precious oil has been shown to reduce anxiety, calm nerves, and create a peaceful and serene atmosphere.
What Our Customers Think
"Fragrance lasts, and I was stunned by the beautiful packaging. I'm glad I ordered from you. Blessed 2023 New Year"
- Pat Merkel
01/01/23
"Wholesale Botanics has the best patchouli oil. I've tried a lot and this is the best by far! I'll be adding more to my collection soon."
- Sarah
10/05/21
"This smell really takes me back in time. Great 'chouli oil, folks, and you'll be gettting my business again."
- Fiona
04/13/21
96%
of reviewers would recommend this product to a friend
Very good
This oil gives almost instant relief from pain and sore muscles
Packages were surprising and the oil fragrance lasts more then a nano second
Fragrance lasts, and I was stunned by the beautiful packaging. I'm glad I ordered from you. Blessed 2023 New Year
Worked very well in cold processed soap and there was no acceleration.
That it holds up very well in cold processed soap