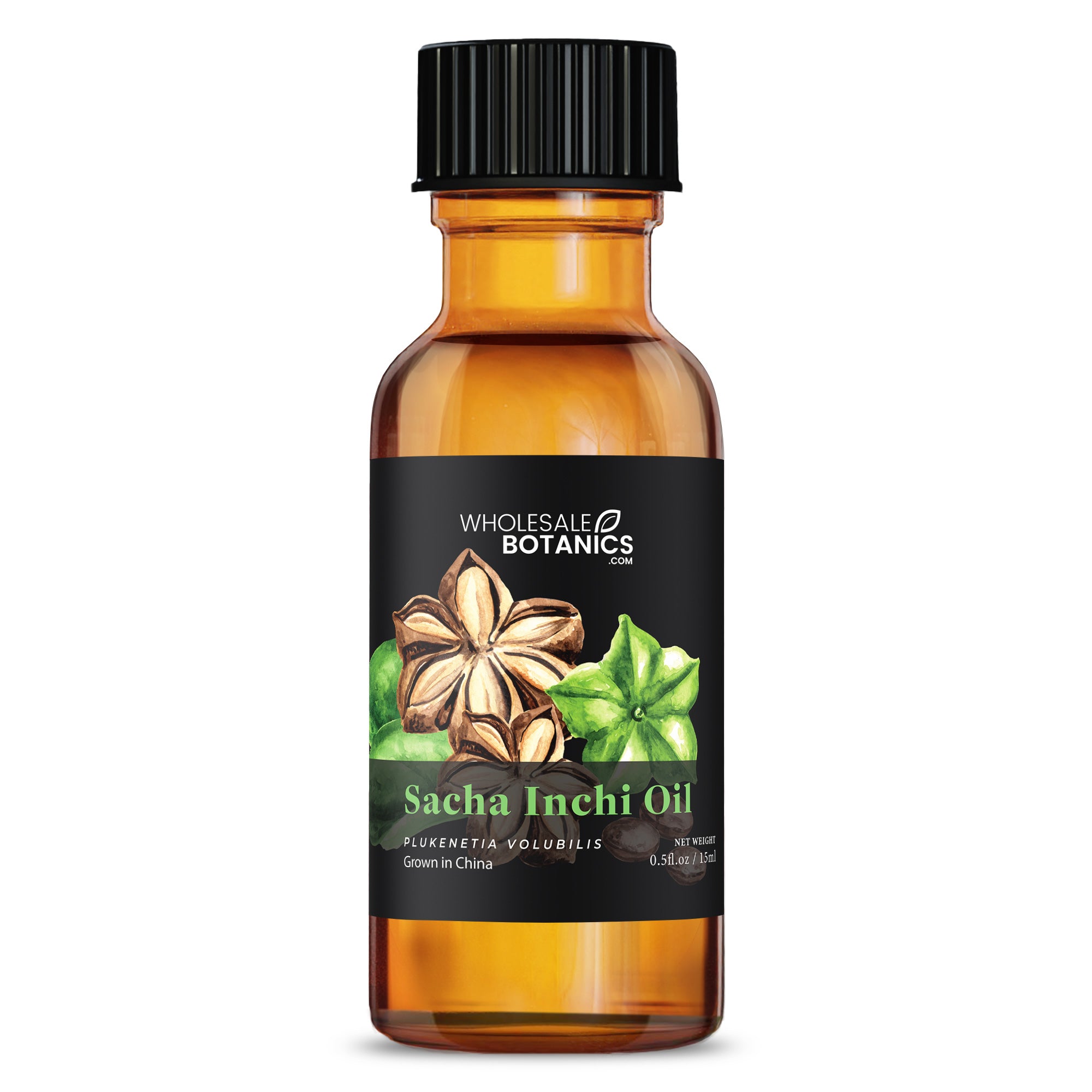 Vegan Friendly
The oil is 100% Vegan - No animal was harmed nor used in the manufacturing of this product.
Responsibly Sourced
We work with farms and producers in over 30 countries to support renewable harvest and grow practices.
Oil Report
Access the certificate of analysis below to see the geographical and scientific data of our Inchi Oil.
Geographical & Botanical Breakdown of Inchi Oil
View and download the Certificate of Analysis for our Inchi Oil.
Botanical Name
Plukenetia volubilis
Also Known As
Inchi Oil
Inca Peanut Oil
Pracaxi Oil
Plukentia Oil
Oil Profile
Sacha Inchi Oil's high lipid content provides intense nourishment for your skin.
Extraction Method
Cold Pressed
Appearance
Clear to yellow liquid
Aroma
Mild, nutty, fruity
Key Components
Palmitic acid, stearic acid, linoleic acid
Blends Well With
Frankincense, palmarosa, and lemon essential oils
Mixes Well With
Flaxseed, tamanu, and grapeseed carrier oils
Features & Benefits
Inchi Oil's moisturizing properties may alleviate dry, flaky skin concerns.
This oil mixes flawlessly with other essential oils for personalized massage blends.
Protects, nourishes, and adds shine to hair.
Sacha Inchi Oil is carefully extracted from the seeds of the sacha inchi fruit, a nutrient-rich green fruit native to Central and South America. Its history dates back thousands of years, with indigenous communities roasting the seeds for a protein-packed food source and grinding them for flour use. This oil garners attention in cosmetic formulations today due to its exceptionally moisturizing lipid content and potential to heal and protect your skin from external elements.
100%
of reviewers would recommend this product to a friend
Beauty secret
Inchi oil mixed wonderfully with my foundation
excellent
worked in soothing and healing my dry, cracked cuticles
My new favorite carrier
light texture that blended seamlessly with my essential oils
Finally found what I need!
This is the good stuff!!!!
Great
noticed a significant improvement in skin hydration