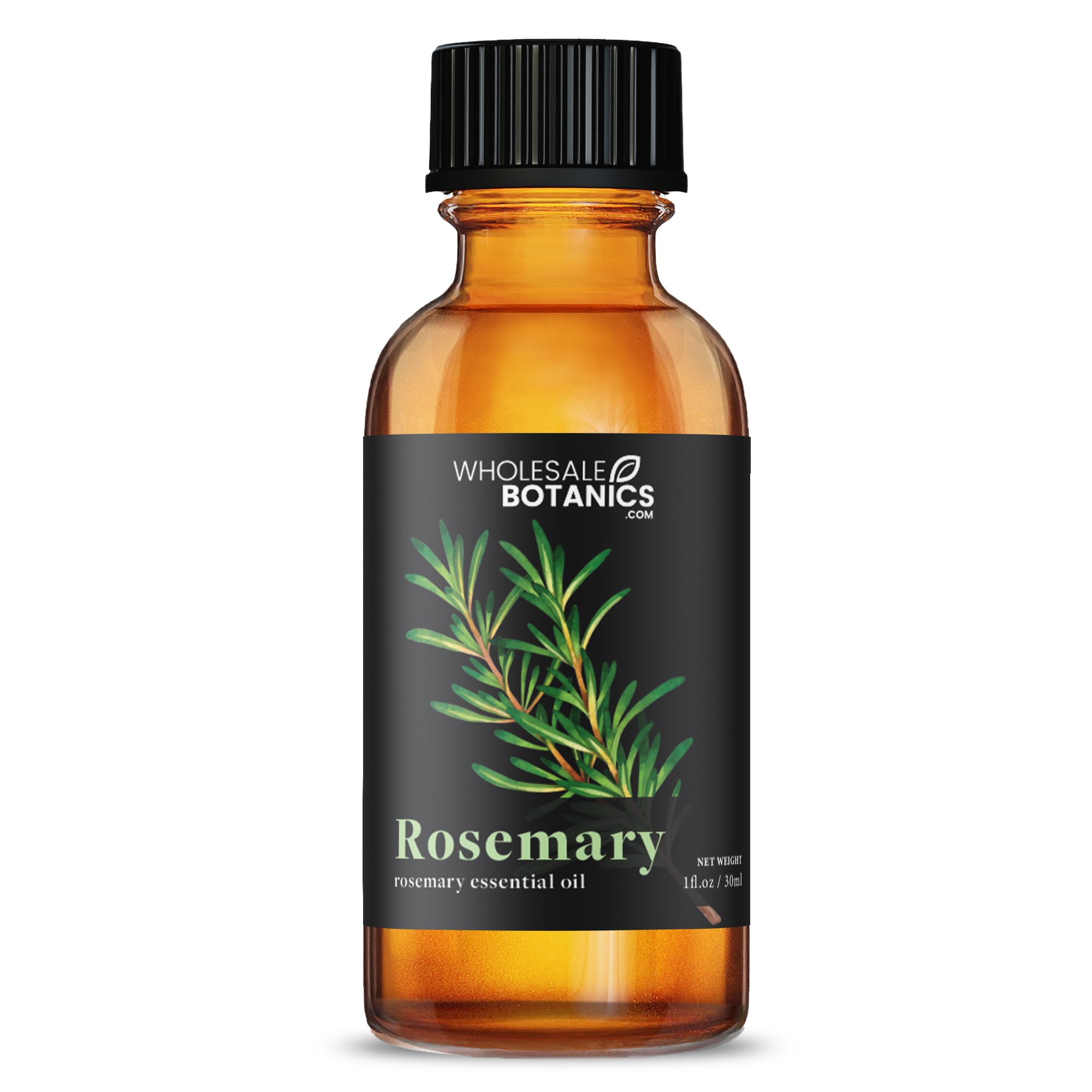 Rosemary Essential Oil
Frequently Bought Together
Vegan Friendly
The oil is 100% Vegan - No animal was harmed nor used in the manufacturing of this product.
Responsibly Sourced
We work with farms and producers in over 30 countries to support renewable harvest and grow practices.
Oil Report
Access the certificate of analysis below to see the geographical and scientific data of our Rosemary Oil.
Geographical & Botanical Breakdown of Rosemary Oil
View and download the Certificate of Analysis for our Rosemary Oil.
Botanical Name
Salvia rosmarinus
Also Known As
Rosmarinus officinalis Oil
Rujamari Oil
Oil Profile
This fragrant oil has a calming aroma to relieve anxiety and stress.
Extraction Method
Steam Distillation
Appearance
Colorless to yellow liquid
Aroma
Herbal, woodsy, sweet
Key Components
Eucalyptol, camphor, pinene
Blends Well With
Basil, wintergreen, and lemongrass essential oils
Mixes Well With
Calendula, grapeseed, or rosehip carrier oils
Features & Benefits
Hydrating and strengthening properties promotes hair growth.
Warm fragrance relieves anxiety.
Anti-inflammatory properties soothe irritated skin.
Native to the sunny areas of the Mediterranean region, Rosmarinus officinalis is an evergreen plant with vibrant pink, purple, and white flowers. Its leaves were a symbol of love and were often given as gifts during celebrations in ancient times. Rosemary leaves were also commonly used for culinary purposes. Distilled from its leaves, Rosemary Oil is well-known for its distinct aroma and calming properties. When inhaled, this fragrant oil relieves anxiety and stress, making it the perfect addition to your aromatherapy routine.
100%
of reviewers would recommend this product to a friend
Love the quality of these oils
Great
Loved the product and fast and great deal thanks
Reviewed by Denise D., from United States
Verified Buyer
I recommend this product
Good
Shipped fast bottle in glass and packed nicely. Its a nice oil