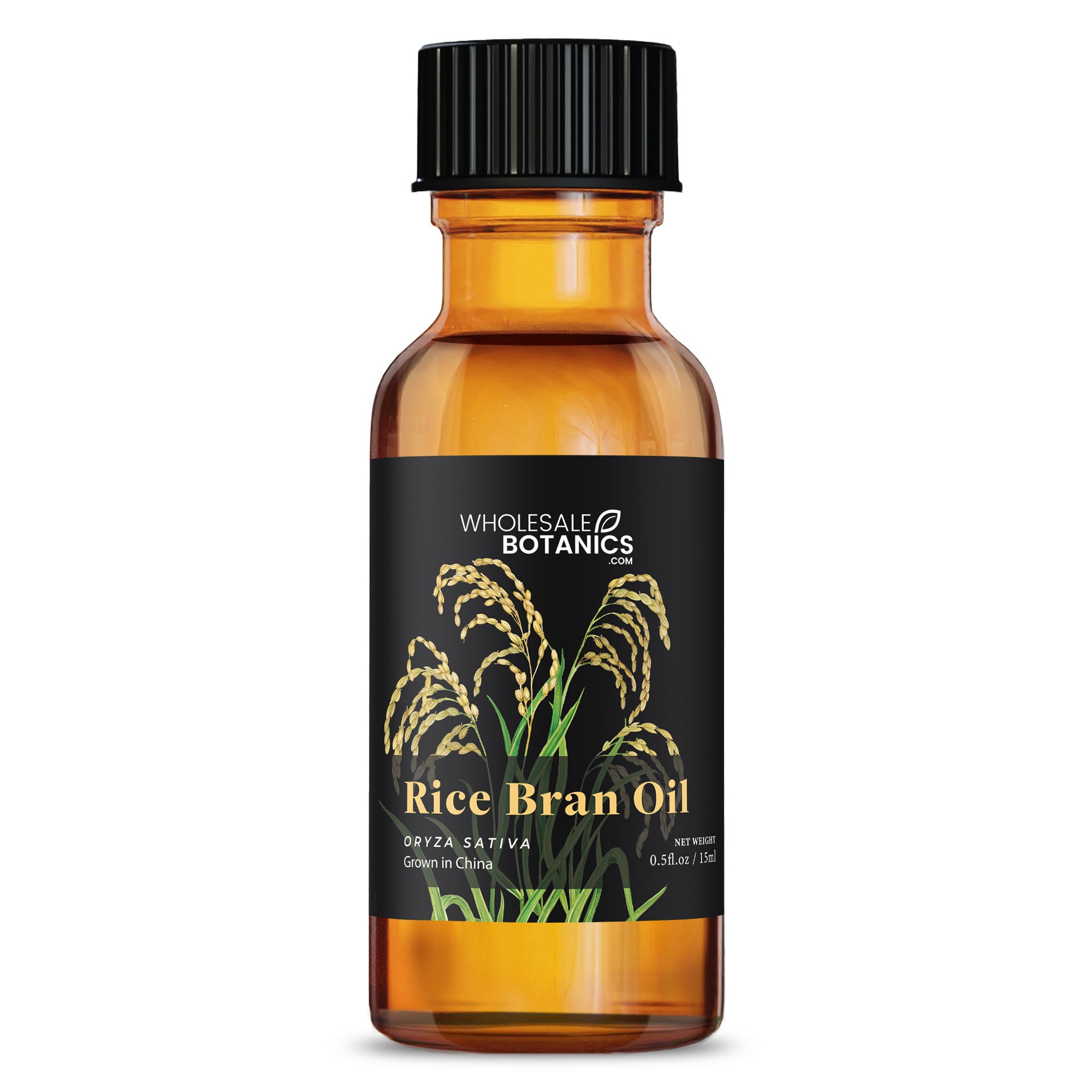 Vegan Friendly
The oil is 100% Vegan - No animal was harmed nor used in the manufacturing of this product.
Responsibly Sourced
We work with farms and producers in over 30 countries to support renewable harvest and grow practices.
Oil Report
Access the certificate of analysis below to see the geographical and scientific data of our Rice Bran Oil.
Geographical & Botanical Breakdown of Rice Bran Oil
View and download the Certificate of Analysis for our Rice Bran Oil.
Botanical Name
Oryza sativa
Also Known As
Rice Oil
Heart Oil
Bran Oil
RBO
Oil Profile
Rice Bran Oil is a powerful natural remedy for deep moisturization and a glowing complexion.
Extraction Method
Cold Pressed
Appearance
Yellow to brown liquid
Key Components
Oleic acid, linoleic acid, palmitic acid
Blends Well With
Blue lotus, ginger, and turmeric essential oils
Mixes Well With
Jojoba, argan, or sweet almond carrier oils
Features & Benefits
Rice Bran Oil's rich texture is ideal as a full-body moisturizer.
This oil provides a thick, rich base for therapeutic creams and ointments.
Apply to the ends of the hair to nourish and hydrate damaged hair.
Rice Bran Oil, primarily originating from Thailand, China, India, Vietnam, and Japan, is a derivative of the rice-milling process, obtained from the outer layer of rice grains. Traditionally, it served as a nutrient-dense culinary oil for health-conscious dishes. Rich in vitamins and antioxidants, it was valued for its nutritional properties. Today, Rice Bran Oil has transitioned into the cosmetic industry. Its high fatty acid content offers deep moisture, making it a staple in haircare, nail care, and skincare products.
100%
of reviewers would recommend this product to a friend
Feels good
Not greasy like some other rice bran oils
Thank you Wholesale Botanics!
Superpower carrier oil
makes my skin feel so nourished and healthy
Trust the science
The natural squalene in rice bran oil has made my skin appear firmer and more radiant with each application.