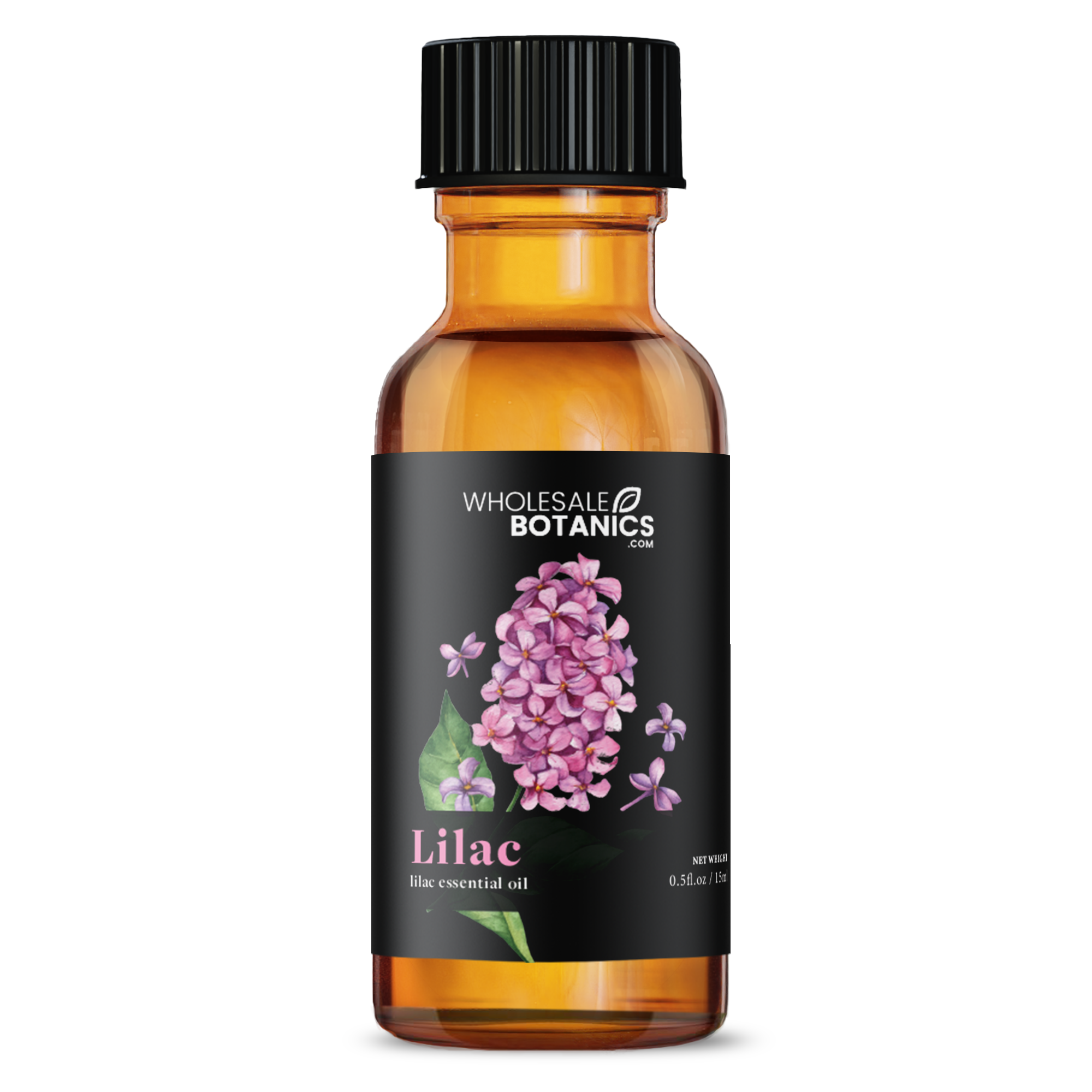 Lilac Oil
Frequently Bought Together
Vegan Friendly
The oil is 100% Vegan - No animal was harmed nor used in the manufacturing of this product.
Responsibly Sourced
We work with farms and producers in over 30 countries to support renewable harvest and grow practices.
Oil Report
Access the certificate of analysis below to see the geographical and scientific data of our Lilac Oil.
Geographical & Botanical Breakdown of Lilac Oil
View and download the Certificate of Analysis for our Lilac Oil.
Botanical Name
Syringa vulgaris
Oil Profile
Perfect for creating a luxurious and floral-scent moisturizer.
Extraction Method
Solvent Extraction
Appearance
Light purple liquid
Aroma
Sweet, floral, herbal
Key Components
Linalool, lilac aldehyde, carvacrol
Blends Well With
Jasmine, vanilla, and frankincense essential oils
Mixes Well With
Marula, tamanu, or sweet almond carrier oils
Features & Benefits
Potent antioxidant to combat signs of aging.
Great for relaxation and unwinding after a long day.
Lilacs, with their stunning and sweet-scented purple blooms, are native to Eastern Europe and have a rich history of medicinal use. In the past, they were commonly brewed into teas to combat fevers and other ailments. Today, Lilac Oil, extracted from the vibrant flowers, is highly valued in cosmetic formulations for its potent antioxidant and anti-inflammatory properties. Whether you're looking to combat the signs of aging or soothe irritated skin, Lilac Oil is a fantastic addition to your skincare routine.
What Our Customers Think
"Smells absolutely beautiful"
- Janice Sims
07/29/22
"So very pleased with these exceptional oils!"
- Peggy Hoffman
06/28/22
"Beautiful oil, smells amazing. Fast postage."
- Lloyd Garcia
06/27/22
100%
of reviewers would recommend this product to a friend
2nd only to Vanilla
Wholesale Botanicals really do have top of the line essential oils. Wish the free shipping option were available more
Fabulous!
Smells absolutely beautiful
Thanks!
So very pleased with these exceptional oils!
Good quality
Beautiful oil, smells amazing. Fast postage.