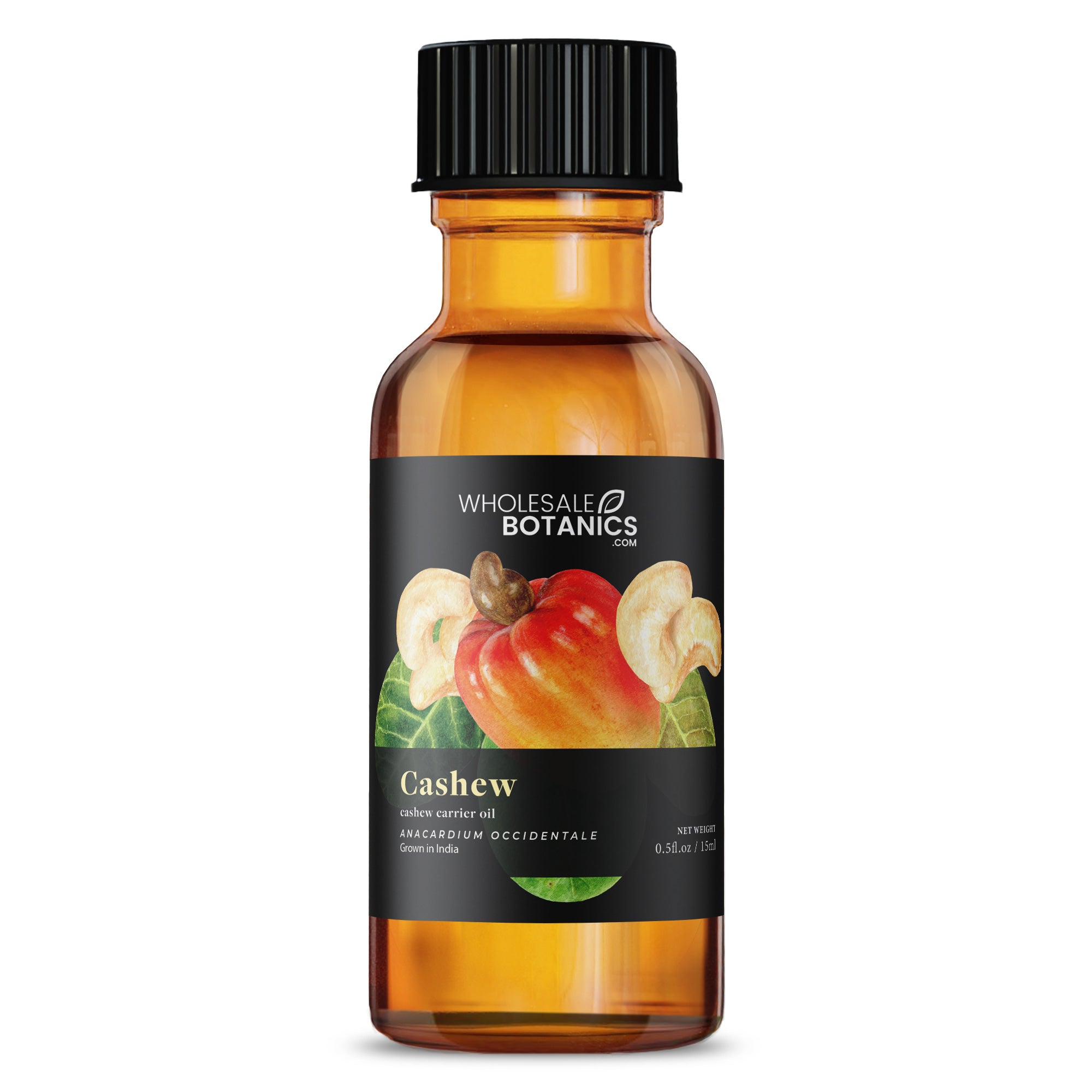 Cashew Oil
Frequently Bought Together
Vegan Friendly
The oil is 100% Vegan - No animal was harmed nor used in the manufacturing of this product.
Responsibly Sourced
We work with farms and producers in over 30 countries to support renewable harvest and grow practices.
Oil Report
Access the certificate of analysis below to see the geographical and scientific data of our Cashew Oil.
Geographical & Botanical Breakdown of Cashew Oil
View and download the Certificate of Analysis for our Cashew Oil.
Botanical Name
Anacardium occidentale
Oil Profile
Get glowing skin with Cashew Oil's nourishing properties.
Extraction Method
Cold Pressed
Appearance
Pale yellow liquid
Key Components
Oleic acid, linoleic acid, palmitic acid
Blends Well With
Bergamot, lemon, and sweet orange essential oils
Mixes Well With
Calendula, grapeseed, or rosehip carrier oils
Features & Benefits
High in antioxidants, it helps to protect skin from environmental stressors.
Calming and comforting when used in a body oil or lotion.
Hydrates and softens rough, dry skin.
Cashew Oil comes from the Cashew evergreen shrub, which is native to Brazil. Historically, Cashew Oil was used to treat fevers and other health ailments. Nowadays, Cashew Oil is commonly used in cosmetics due to its ability to promote skin and hair health. With its rich content of essential fatty acids and vitamin E, Cashew Oil is an excellent moisturizer for the skin and hair, leaving you with a nourished and healthy glow.
What Our Customers Think
"Great for massage"
- Aaliyah Patel
05/06/23
"makes my skin glow"
- Andrew Stewart
05/06/23
"Best carrier oil! I highly recommend giving this cashew oil a try."
- Wyatt Robinson
05/05/23
100%
of reviewers would recommend this product to a friend
The best cashew oil I've tried yet!
Best carrier oil! I highly recommend giving this cashew oil a try.
Highly recommend!
it's packed with healthy fats and nutrients.