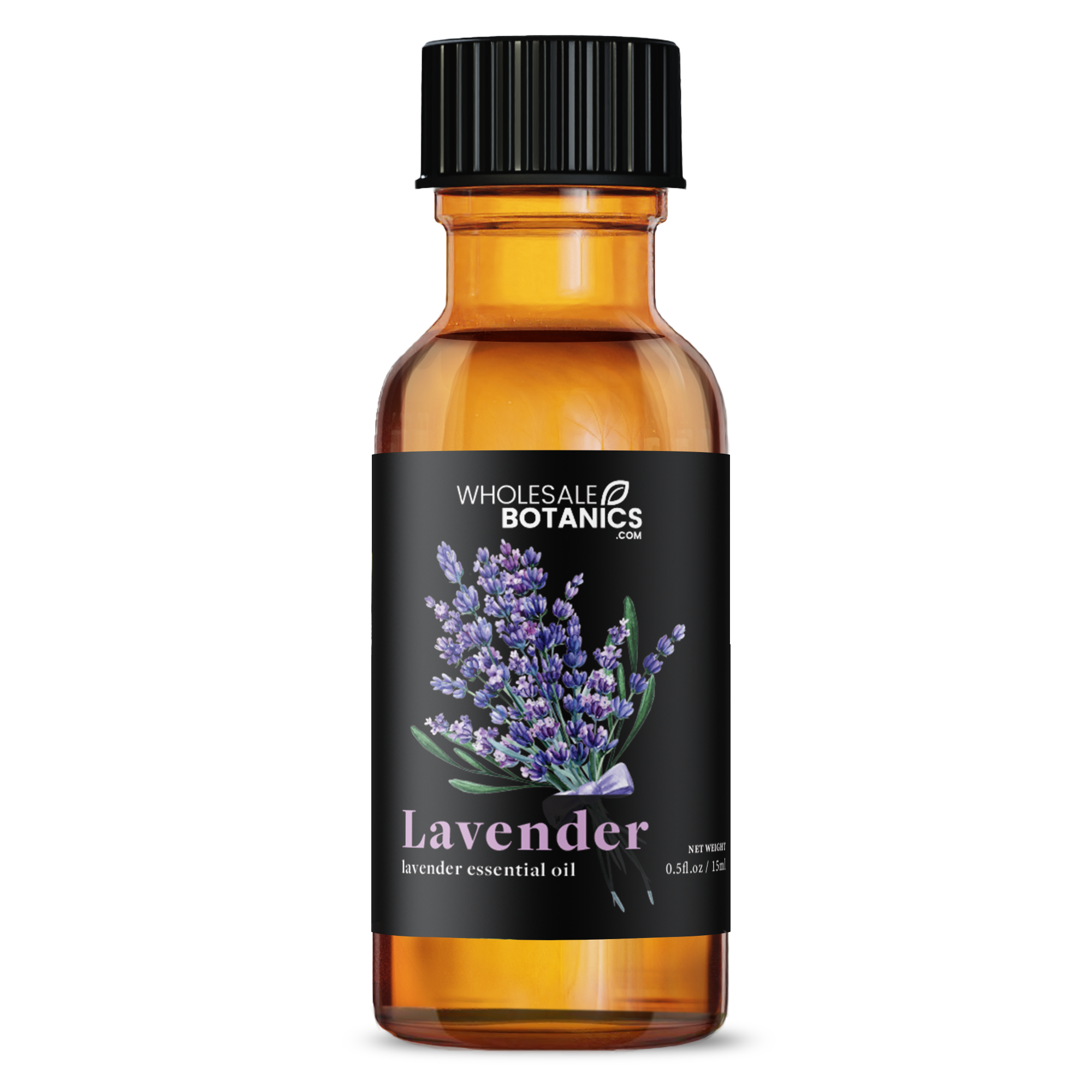 Lavender Essential Oil
Frequently Bought Together
Vegan Friendly
The oil is 100% Vegan - No animal was harmed nor used in the manufacturing of this product.
Responsibly Sourced
We work with farms and producers in over 30 countries to support renewable harvest and grow practices.
Oil Report
Access the certificate of analysis below to see the geographical and scientific data of our Lavender Oil.
Geographical & Botanical Breakdown of Lavender Oil
View and download the Certificate of Analysis for our Lavender Oil.
Botanical Name
Lavandula hybrida
Also Known As
Lavandin Grosso Oil
Lavandula Hybrida Oil
Lavandin Oil
Oil Profile
Experience a sense of tranquility and restful sleep with Lavender Essential oil.
Extraction Method
Steam Distillation
Appearance
Colorless to light yellow liquid
Aroma
Floral, sweet, soft
Key Components
Linalyl acetate, linalool, terpinen-4-ol
Blends Well With
Tangerine, bergamot, and chamomile essential oils
Mixes Well With
Sweet almond, olive, or coconut carrier oils
Features & Benefits
Soothes the mind and promotes relaxation.
High concentration of linalool soothes the skin.
The beautiful and fragrant Lavender flower, native to Southern Europe and the Mediterranean region, has been cherished for centuries for its antidepressant and calming properties. Extracted from the flower, Lavender Oil has potent anti-inflammatory effects thanks to its high concentration of linalool. In addition, studies have shown that inhaling Lavender Essential Oil can also lead to a significant improvement in sleep quality, making it a natural and effective way to achieve a night of more restful and rejuvenating sleep.
What Our Customers Think
"This oil is very strong and very authentic you can tell by the way it smells that is a pure product. I use lavender a lot for relaxing and I also mix it with the catnip oil and some other oils for anxiety. We'll buy again"
- Ayesha Edwards
12/23/22
"This essential oil has a lovely fragrance. I live in lavender country and this oil is every bit as good as the more expensive stuff grown in the area. Main use will be for cold process goat milk soap."
- Cole Wilson
06/07/22
"I loved that the scents were all so unique. I love lavender, and always feel so calm and relaxed when I smell it. So when I used these oils, I was so amazed when they didn't smell fake of chemical like. They smelled like real ingredients, and high quality fragrance."
- Stephanie Aragon
06/09/23
97%
of reviewers would recommend this product to a friend
Very nice
That I got to try different types of lavender
Great
The quality of the product
Arrived as promised
Arrived on time and the product is great!
Quick shipping, boxed well and smells like a good quality oil.