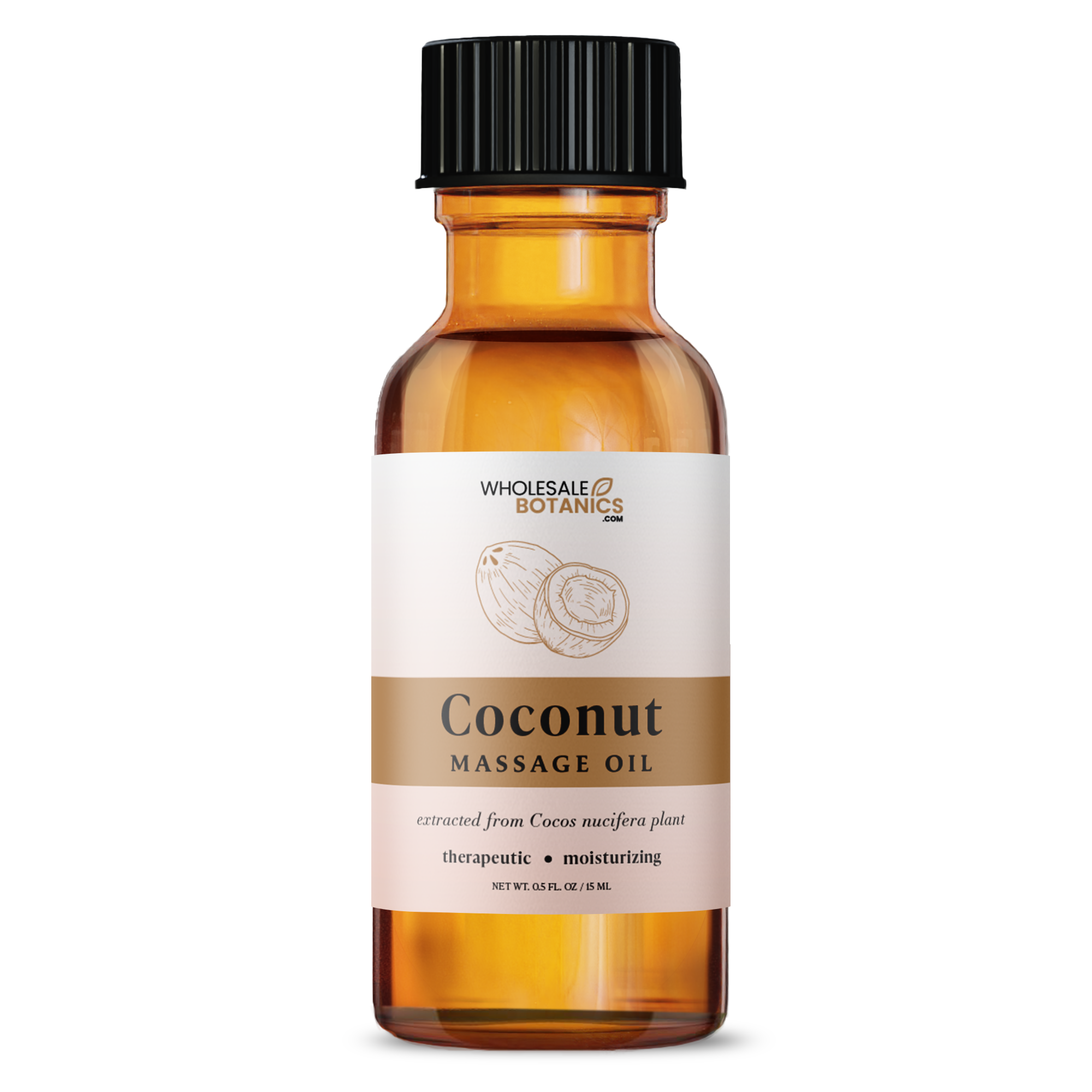 Crafted out of pure, skin-friendly oils and with the addition of coconut oil, this massage oil is perfect for hydrating skin and relaxing after a long day. The many nutrients packed into coconut oil, such as essential fatty acids, vitamins, and antioxidants, can leave skin feeling soft and may work to fight signs of aging, combat dry skin, and soothe any areas of itchiness or inflammation.
You can use this oil immediately after bathing to help lock moisture in on your skin or use it as part of your morning or evening routine. Simply apply a small amount of the oil to your skin and massage it in gently until fully absorbed. The massage oil has a slightly nutty, tropical scent to it that is relaxing, but not overpowering in any way. Use the massage oil regularly to soften skin, treat stretch marks, and incorporating a relaxing routine into your day.
All oils crafted by Wholesale Botanics are quality-checked and packaged domestically at a world-class facility, so you know you're getting the highest quality product available.